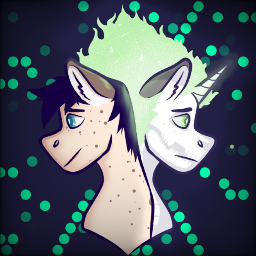 One day, while Danny was in his parents' lab, a freak accident occurs with the Fenton Portal that ends up sending him to Equestria. Not only that, but he's a pony too. Now, he must find a way home while helping Twilight and her friends out, battle ghosts, and keep ponies from finding out about his superhero identity at the same time.
I made this story for artistmans. The cover art was made by them.
Thanks for the feature, even if it was temporary!


Chapters (8)