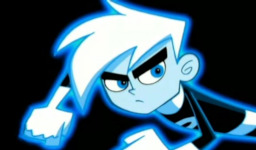 After a mishap with the ghost portal, Danny Fenton finds himself stuck in the strange world of Equestria. The worst part? He's got enemies here, too.
---
Part 2 onwards will be written with the help of MissytheAngle!
Part 1 going through re-edits by Curify. This dude is awesome, I seriously can't say enough about his greatness as both an editor and a friend. Thanks, man.
Chapters (12)