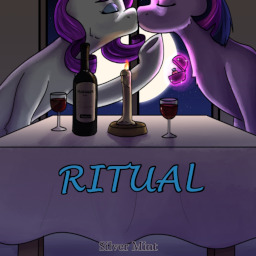 Twilight Sparkle and Rarity have been together for years. As with all couples, they developed their little rituals and patterns. Now, on their tenth anniversary, what happens when one ritual comes to an end?
---
Written for AFanaticRabbit as a Christmas Exchange Fic, featuring her OTP with the prompts of Romance and Slice of Life.
Cover art by the talented applejackofalltrades.
Chapters (1)