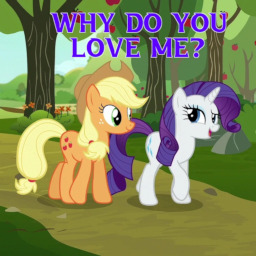 Rarity is a complicated mare, more than I can realise even now. But even then, I wouldn't change anything. Even with her romantic silliness and lofty nature, I can't help but love her, and this is why.
---
Written for the A Thousand Words contest under the category: Fluff.
---
This got a reading, listen to it here!
Chapters (1)