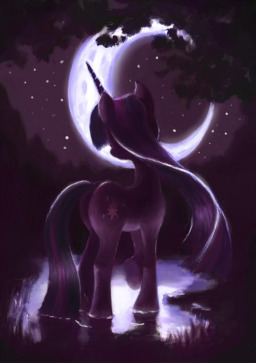 Source
Magic, the most forbidden art. Only nobles are allowed to learn from the great wizards and witches, and only from special schools set up by the state. For commoners, learning the mystic arts is nothing but a dream, a fantasy that many strive for but none achieve.
With one exception: Stalliongrad. The great, northern city boasted more magic schools than any other, and among them, the only one that accepts low born ponies. It's a dangerous trek to get there, and even more dangerous to simply stay in the frozen city.
Twilight Sparkle, however, will not be stopped. Destined to become the archmage, destined to sit at Princess Luna's side, she will not be stopped.
After all, Archmage Twilight Sparkle has a nice ring to it.
Chapters (11)