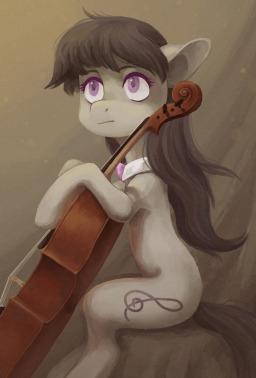 Source
Octavia's lived the high life for years. Practice after practice paid off and she's risen through the ranks. Now, she works for the Royal Orchestra itself, toiling every day to produce perfection. Untouchable, practiced, impeccable...lonely.
Vinyl couldn't be any lower. Out of home, out of work, and nowhere to go but to a cold grave. Cast out and left to fend for herself, Vinyl has nothing, not even a friend to call her own.
The two cross paths.
A love story that many have known, and yet different. Both come in broken, beaten down people, their only hope each other.
Chapters (21)