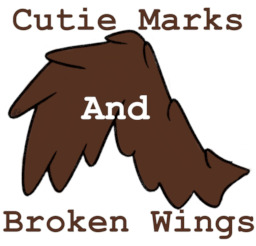 A filly finally earns her mark.
---
Written for a Quills and Sofas Speedwriting Contest. The prompt was "Broken Wings" and was written in an hour and 15 minutes. Cover art by Snow Quill, who is both a great artist and person in general <3.
And now with an audio reading, by the kind Nailah
This story now has a sequel, written by the wonderful Novelle Tale!
Chapters (1)