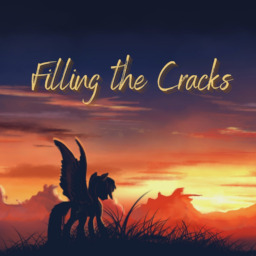 This story is a sequel to Cutie Marks and Broken Wings
---
Learning how to fly had been the start of Tawny's life: a real one, not the shoebox-sized concrete cage her captor had neatly shoved her into as a filly. But the shoebox had been familiar, if claustrophobic, and safe—a known quantity of hoofsteps and ceiling cracks, unlike the outside world of Equestria.
Learning how to live was proving to be infinitely more complicated.
---
Fourth place in the of the Quills and Sofas Speedwriting 'Expanding Universes II' contest. Each entrant was tasked with expanding the universe established in another author's story—my prompt story was Holtinater's Cutie Marks and Broken Wings .
Cover art by a lovely unknown artist! If anyone knows the name of the artist in question, please let me know, I would love to credit them.
Chapters (1)