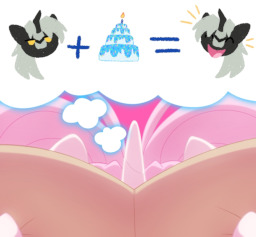 This story is a sequel to The Bridge: A Godzilla-MLP Crossover
---
Celebrating 7 years of The Bridge!
After a shocking realization, Mariner Chibi Moon departs on an epic quest to get her sensei, Godzilla Junior; something to celebrate his birthday! She will brave the distant corners of Equestria, and cross paths with some of the zaniest characters and places we've come to love over half a decade of crossover.
But hey, she's the daughter of two senshi guardians, is a bundle of magic, and is the protege to a kaiju; what could happen?
Cover art by Faith-Wolff
Proofing by Faith-Wolff and Lance-Omikron
Special Guest writing by EvoWizard
Original story idea by KingXanaduu
Chapters (3)