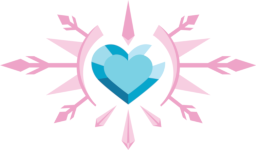 Giant monster invasions and national emergencies is little excuse to exclude the cutesier moments that result when denizens of two realms bump into each other. Sometimes it takes literally meeting someone from a completely different world to find who you mesh with.
Cover art by Emkay-MLP
============
Warning contains fluff and lots of it. Shameless, shameless fluff that Cadance approves of. As well as massive spoilers for "The Bridge: A Godzilla - MLP Crossover".
Chapters (4)