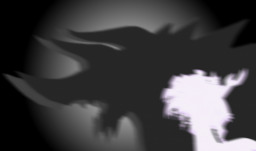 This story is a sequel to The Bridge: A Godzilla-MLP Crossover
---
Bagan, an ancient word meaning extinction lived up to the name. 70,000 years ago it almost rendered humanity extinct on Terra and set down actions that would lead to loss of magic in that world to permanently change the future. Sealed away until it managed to free itself, the nightmare from the world of monsters now threatens Equestria.
Harmony, the living goddess of creation within the tree of her namesake. The creator of the Crystal Heart and laments that bear her name among other relics, she has selflessly given away her power for hundreds of years to protect mortals. Even with much of her power given away, she still keeps protective vigil over the worlds as a mother would her children.
Previously they had fought, the battle ending in a draw. But what could extinction and creation possibly have in common?
Cover art edited from works of Pyrus-Leonidas and Faith-Wolff
Chapters (1)