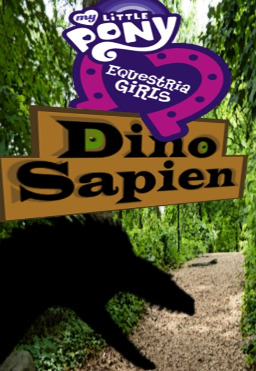 This story is a sequel to The Bridge: A Godzilla-MLP Crossover
---
"Everyone knows dinosaurs are extinct... but what if they're wrong?"
Maia Search of Canterlot High School, after spending a year in recovery from a gymnastics injury and longer time recovering from grief; goes to her mother's summer camp to serve as a counselor. While there, she and her friends, Babs Seed's older sister Sunflower Orange and nature lover Sandalwood, find themselves wrapped up in a mystery 65 million years in the making. It's between five and six feet tall, covered in feathers, and much smarter than they could have imagined. And it's not alone...
===========================
A retelling of the original Discovery Kids' 2007 show, DinoSapien, set in the Equestria Girls universe along with elements of the IDW comics, with background characters leading the roles as well as updated paleontological science.
This takes place in the same Equestria Girls altered continuity as The Bridge after it's version of Rainbow Rocks, however that is not required reading as it deals with different characters in a remote area and will not star any of the kaiju roster.
Chapters (4)