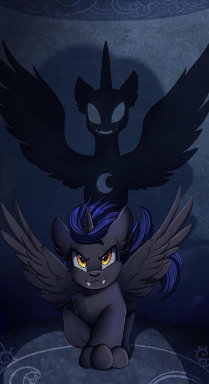 Source
What happens when a visitor from the Undiscovered West visits Equestria?
An event that will change the Kingdom forever. Secrets get exposed, Old friends are reunited, dimensions get crossed. plans ruined, And the sun may never rise again.
Will twilight sparkle be able to fight an enemy that has been training for over 1000 years.
( I started writing this before season 9 aired. I will continue writing it as if season 9 never happened. )
Artwork by Pridark
Chapters (15)