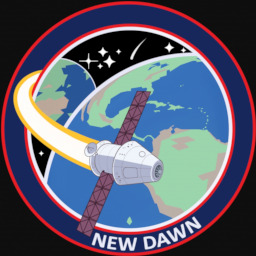 Radiant Dawn had nothing to lose when she signed up with the Startrotter Association. So when Equus finds an ancient probe bearing a message of friendship, she was more than ready to volunteer herself for a one way trip in the spirit of Harmony.
She had trusted her life to an unproven spell to keep her asleep for the journey to a world thousands of light years away, knowing that she might never wake up again.
Years later, having somehow survived the perils of deep space travel, Radiant Dawn has awoken to find the counter spell failing...
Cover art by the highly talented Lunette
Originally written as an entry for the Transformations group's Pony-to-Human Contest by Two Bit

Proofreading kindly done by Timeluga
Chapters (4)