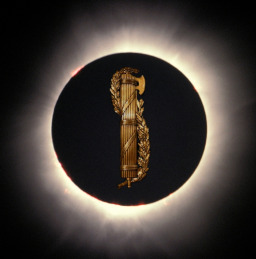 This story is a sequel to All-American Girl
---
For every action, there is an equal and opposite reaction. This law governs not only physics, but politics as well.
This is the story of one of those reactions, when the need to do something -- anything -- leads people astray.
Not every idealist is a hero. Not every villain is selfish. Not every cause is just . . . save in the hearts of those who fight for it.
---
This story is in an episodic format and takes place at various points in the timeline of AAG.
Cover image created by GIULIO.
Chapters (10)