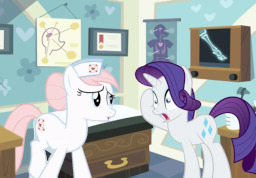 This story takes place during Season 4 before Episode 8.
A famous fashion designer takes an interest in Rarity's work and she ends up paying a very high price for his patronage.
How can she keep up the high workload he demands with a foal on the way and how will she manage once it arrives?
This can be read as a stand-alone story or continued to its sequel A Dish Best Served Cold
Chapters (3)