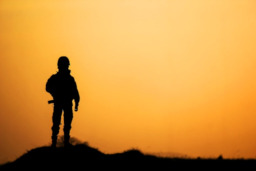 Cpt. Daniel Peters, British Army, 1st Armoured Infantry Brigade, 7th Battalion.
That's who I was, who I try to be even though I can't.
My life wasn't perfect, wasn't great, wasn't bad either. It was ordinary. Was Ordinary.
Now stuck in candy land I have no idea if I'm dreaming, died and gone to heaven, gone to hell or all three.
Chapters (11)