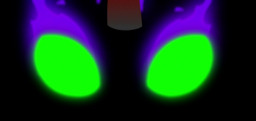 This story is a sequel to Possession in the Crystal Empire
---
When he returned to life and escaped from his enemies after possessing Private Iceland. King Sombra seemed to drop off the radar, only leaving vague sightings and hints of where he might be. So what was the former tyrant of the Crystal Empire doing before he struck again?
Sulking in a corner? Cooking up wild revenge schemes in a dark cave? Terrorizing the wilderness and any unlucky passerby? Gambling and living in luxury in Las Pegasus?
This story lightly touches on some of the things he was up to between his resurrection and his eventual return.
---
Special disclaimer: Mild implication of sex in the early part. Dark tag also on because of some mild dark elements.
---
This story is part of The Equestria Tales series.
Side-story in "Return of The Dark Ponies" story arc.
This story happens between the events of Possession in the Crystal Empire and The Last of the Dark Ponies, around mid season 5. It's not strictly necessary to have read either story.
Hail King Sombra provided some additional insight on the story and helped me with the tags.
Chapters (2)