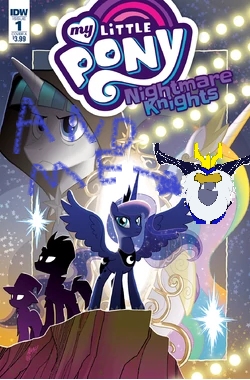 This story is a sequel to A series of unfortunate events that leads to another redeemed villain, yay!
---
After an old foe long thought to be dead makes a surprising return, and with Celestia, the Mane 6, and every royal guard fighting off an alien invasion, it is up to Luna and her band of reformed baddies to go up against this threat. Oh, and Captain Goodking (formerly The Storm King and The Magic King) tags along too because he thinks it will help with his superhero career.
Special thanks to AnnEldest for helping me with grammar and giving me good writing advice, and DmitriTheWriter for thinking up of the idea of the Seals Of The Planets and Kronos.
Chapters (18)