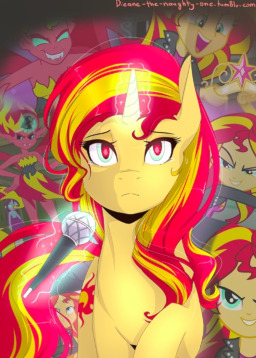 Source
An Anon-a-Miss story.
As Anon-a-Miss turns Sunset's life a living hell, the girl endures it until something snaps inside her. She doesn't want revenge, but she wants to go out with a bang. And after a bit of thinking, she knows the perfect way to do that.
Warning: light profanity and thoughts of self deprecation and of violence
EDIT 11th July: wow, I didn't expect it to be in the popular stories. Thank you all guys! I had planned this as a one-shot fic, but I might write something as a sequel (or as a spin-off).
Chapters (1)