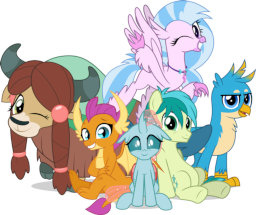 The School Of Friendship a place to mold the minds of the future, in this case a group of friends who have a talent for causing trouble.
From Double Dragon Dares to sneaking out at night, this group of friends will have many memories to carry with them through life.
And just as many write ups as well.
But hay!
It's high school!
---
Cover Art By Jhayarr23
Made Popular on 3/28/18
Featured On 3/28/18*4/26/18
Chapters (3)