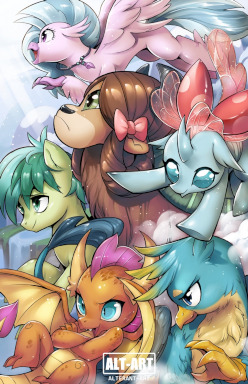 Source
Twilight has just opened her school for all creatures to attend, only for the EEA to shut it down. Starlight brought her out of her rut, and Twilight's ready to open the school again... only for her star students to be missing. With threats of war on the horizon, the missing students need to turn up fast.
Someone else, however, has other things in mind for the students. And the first step involves releasing a serious threat to Equestria. Something that only those with a select power can face.
A power that the students now have.
Cover by alts-art.
Chapters (37)