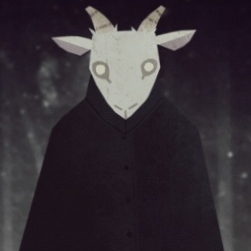 Source
 Ah, what an amazing event is Comic Con. So many people, so many costumes, and so many merchandise sellers. Who knew that a simple bronze key and an amazing costume you can be transported into another world, oh well. At least this Equestria is not that different from the one in the show. Well, how saying goes: "If life give you lemons, make lemonade!"
Gore tag is for some of the creatures, sex tag is for some of the jokes. Teen for the same reasons plus language.
May contain some creatures from Swedish folklore, the game Year Walk, and I think from some north Europe folklore.
Maybe I`ll make some illustrations

Mlp by Hasbro,
Year Walk by Simogo.
Chapters (4)