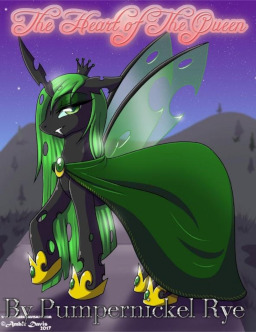 Source
Sequel to The Queen of Hearts.
Queen Nymph has truly made her mark as the ruler of the changelings. Because of her hard efforts, her changelings never again have to worry of finding enough love to survive and now can enjoy new lives in Equestria. With the Changeling Kingdom no longer struggling, Nymph sets her eyes on her toughest challenge yet: To have her sister Chrysalis forgiven and able to return home with her. Queen Nymph travels to Equestria and swears to make her family whole again, no matter what it takes.
Thanks to musicman722 and atikin for proofreading the story. Thanks also to Feng Leigh for commissioning this awesome picture and to the artist SonicSweeti.
Chapters (22)