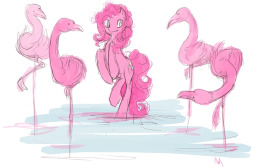 Source
"Fluttershy has never been the most confident of ponies; so, when she finds herself introduced to some new feelings for one of her closest, longtime friends, she's understandably unwilling to act for fear of losing a friend.
Of course, Fluttershy has friends, new and old, that won't let her let the opportunity pass her by.
Some that simply can't bear to see the seeds of love go unsown in the pegasus.
After all, sometimes all a pony needs is some gentle nudging."
(Story Image by Noel)
Bite-Sized Description
A bit of shippy nonsense featuring Fluttershy and a twist. (Spoiler: It's changelings. Always changelings.)
MIND THE GAP: This story is under renovation.
Chapters (8)