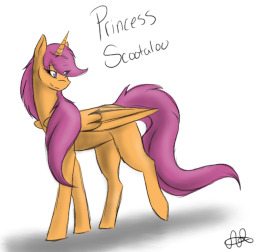 Discord in a rare moment of charity decides to try and help Scootaloo fulfill her lifelong dream of being able to fly. The problem is he goes about it by making her Equestria's newest Alicorn Princess, which leads to some complications with the ruling princesses.
What will this mean for the future of Equestria? And will Scootaloo be able to control her new powers?
---
Cover image made by ScarletsFeed
Featured on 12/16/2016, 12/21/2016, and 12/30/2016 yay

.
Chapters (11)