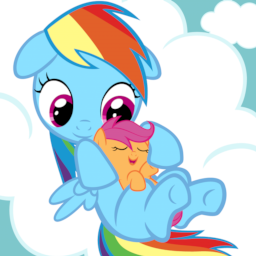 When Rainbow Dash was a young filly her parents were killed in a freak storm that caught Equestria off guard. She was sent to the Cloudsdale Orphanage where she would spend the rest of her foalhood.
When she's a teenager however a new arrival comes to the orphanage in the form of a Pegasus baby. When the matron asks Rainbow Dash to help take care of the filly, her life changes forever.
---
Cover image made by Animalia Life.
Chapters (2)