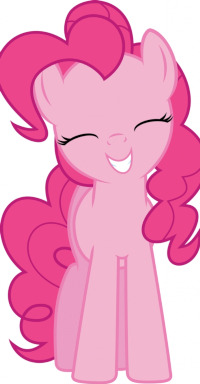 (2nd Person Story Starring You – A Human & Pinkie Pie)
What starts out as a peaceful morning is quickly shattered. You happen upon a human that's a new arrival to Ponyville and much to your horror, you witness him attack Pinkie Pie! Wasting no time, you quickly go to her aid, and in the process of helping her, you discover you're more of a friend to Pinkie than you ever realized.
Note - I've had a Pinkie Pie project in the works for some time now and have been wanting to do a story about her. A friend of mine told me about an anti-cuddle fic starring Pinkie Pie. After reading it, I was inspired to write this story. This also doubles as somewhat of an intro to the story I'm still planning about Pinkie Pie and a human. If this has a positive response, I will definitely look into making the story a reality. Just keep in mind, unlike this one, the actual story will be a mature romance. And, while this one may be lacking back story details, the main story will help take care of that issue.
Rated: Teen (as a precaution)
Dedicated to thesavior711
Cover art by: xPesifeindx
Chapters (1)