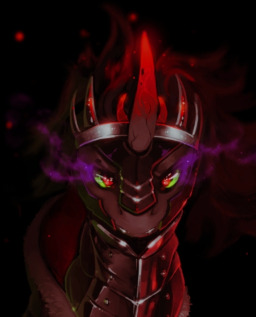 Source
King Sombra has ruled the Crystal Empire for centuries. Throughout his rein, he has done little but create pain and suffering for all those who live in his domain. Their lives mean little to him, and they matter little in his endless, unquenchable thirst for power and hunger for influence.
He is impervious to any negative feelings, for long ago, he had quenched them.
Then he sees something different.
This is the first story in a project I'm doing with my good friend Regidar, in which we switch several aspects of our writing styles and see how we operate within one another's boundaries.
Cover art is by fruitbloodmilkshake.
Chapters (1)