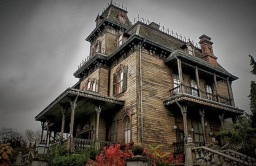 The dare was simple enough: break into Granny Rags' house, grab something old and creepy then get out of there as quickly as possible.
However, Jemaul and Matt were in for the most interesting Halloween of their lives as they learn that one does not simply steal from a witch and get away scot-free.
Who says the magic isn't real? These boys certainly don't now.
---
A collaboration with Greycait
Edited by Blazing Sword and Gambit Prawn
Chapters (5)