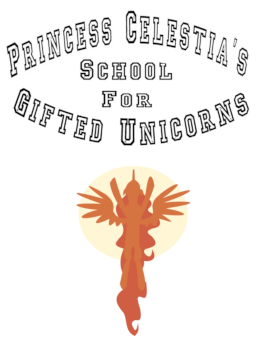 Source
Alert: As of 16 August 2018 I've begun some drastic editing to knock this story down from Mature rating to Teen; there has been a lot of cleaning up to do in both content and formatting. I believe it's finished, but I might need someone to let me know if it's still too M for the T. Let me know if you think I missed something. Thanks for your patience!
~Adda
The post-graduate campus of Princess Celestia's School for Gifted Unicorns is a place of knowledge obscure and powerful, perhaps powerful enough for Alpha to live his dream for just one night... but how far would he be willing to go when his friend's safety and dignity are on the line?
[ This was my entry into the Mature bracket of the Transformations group's Body Swap Contest. How the Other Half Lives managed to place second! Congratulations to the winner, Twinkletail. ]
[ What's more, this story has been accepted into Twilight's Library, which I hear is quite a feat for a story with these tags. As if I wasn't proud of it before! ]
[img]http://i.imgur.com/m9vLrr7.png[/img]
[ Vanilla Breeze acted as prereader for this one; without her help this story would make even less sense than it does, haha. Than you so much, hon! I couldn't have done it without you.

]
[ Placeholder art is by Death-of-all. I'm still looking for something a little more suitable. ]
Chapters (9)