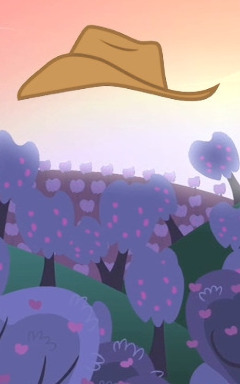 After a hard day's work in the apple orchard, Applejack likes to relax with a good book. This time, she's ditched the adventure stories for something altogether more profound. It's a good job she has Twilight to talk to.
Partly inspired by a (sadly now-deleted) comment of JohnPerry's.
Now has a reading by... er... me!
Review: Present Perfect
Cover image: background is a cropped screenshot from "Bats!"; hat adapted from this resource (CC by-sa 3.0) by ZuTheSkunk.
Chapters (1)