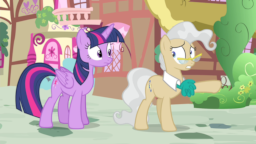 Mayor Mare had a life before politics, but she sacrificed it for the greater good. She can't have it both ways, of course… except that Twilight says the exact opposite.
Expanded version of a minific that tied for 16th of 101 in the /fic/ write-off "The Best Medicine."
Featured on Equestria Daily!
Chapters (1)