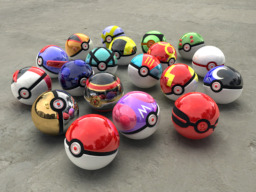 Source
Red Ace may act like a wisecracker, but he is dedicated to his dream. Since he was four years old, he has had his eye on one prize. The Equestrian league championship.
Before he gets there, he will have to face eight powerful Gym Leaders...
His equally skilled Rivals...
And the sinister Team Chaos.
Star will be there to snark his way through it.
---
An homage/parody of the Pokémon games. Using an OC as the Trainer and company, and Canon ponies as other characters.
Just me having fun. Like most of my writing.
Chapters (4)