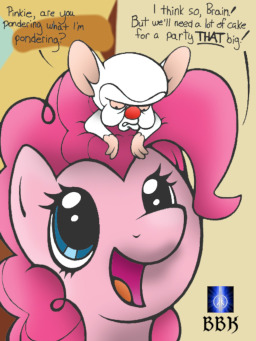 Source
What happens when you take two of telivision's most irritatingly adorable airheads and put them in each other's universes? I don't know for sure, but this is my best guesse!
I do not own Pinky and the Brain, it was created by Steven Spielberg and is owned by Warner Brothers Inc.
The picture is of the same title and was created by BB-Kenobi on Deviantart. Good for him!
Chapters (1)