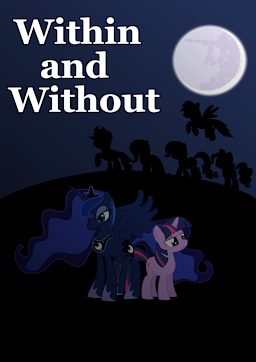 Source
Twilight and her friends are approached by Princess Luna who presents them with a set of questions that trigger a long and perilous journey.
Did you ever stop to wonder what became of Trixie, Gilda and Blueblood after your encounters? What did these episodes truly mean to you? What role will they yet play in the lives of the Elements of Harmony?
Last, are these questions as relevant as the journey towards the answers? Who will benefit from seeking these answers - you, them, or I?
Chapters (25)