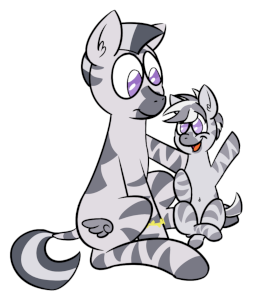 Matthew was a simple man. A tech support specialist from Nondescript, USA. He had a simple life, filled with all the monotony that having a career you don't care about can bring.
But then he wakes one morning to find himself in a new world, very unlike his own.
Now two years after his... relocation to Equestria, he's found himself a family in the zebra Amiti and his daughter Maya. He thinks dealing with recurring nightmares and the tribulations of adjusting to being a father are the worst of his worries, but sometimes fate just has more in store for you.
Heartwarming family misadventures ahead!
Chapters (5)