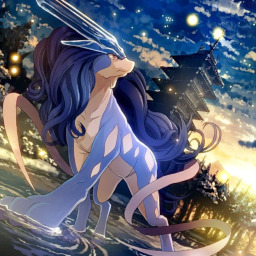 This story is a sequel to A New Destiny
---
It has been six months since the Legendary Pokemon arrived in the lands of Equestria and with more and more displaced appearing, it'll only be a matter of time before the Elder's make their way there and destroy everything he has fought to protect.
Join the Legendary Suicune in his new adventure across the lands of Equestria and the Realm of the Displaced as he fights to protect his new friends, find love in all different forms, and find his New Destiny.
---
Takes place after Season 5 of My Little Pony: Friendship is Magic.
Co-Author- FrostTheWolf
Editor- Brony Parasite
Authors Note:
This is the long awaited sequel of a New Destiny, I know I've said I'd rewrite it, but I felt making a new/continuing story would be better as the narrative of my original work was all over the place. So please have patience... I promise you'll enjoy this story as my writing has improved drastically. :)
Chapters (5)