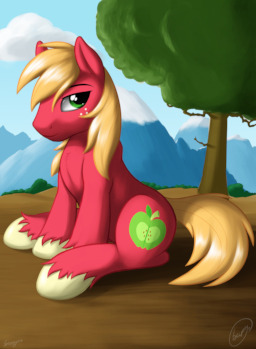 [ 2nd Person fic starring YOU and BIG MACINTOSH ]
After a terrible accident, you are left to recuperate at Sweet Apple Acres. While your body rests, your mind is more active than ever, as it continues to relive that fateful night repeatedly.
Yes, this is a gay fic.
Rated Teen for language.
Picture created by Skipsy. Much thanks to him.
Chapters (1)