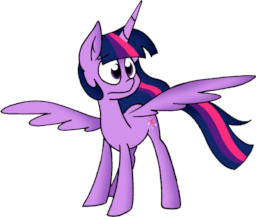 Source
Every morning without fail, the mail is delivered to the various citizens of Canterlot. Among them are Geo and Twilight Sparkle, a Prince and Princess with a habit of getting themselves into strange situations.
Which is probably just as well, because this particular batch of letters is unlike any they've ever seen before.
With the help of some of their friends, they begin picking their way through the unknown. But who'd have thought that reading the mail could have the potential to be so dangerous?
AUTHOR'S NOTES
This is my 50th story published to Fimfiction, so naturally I wanted to do something special. I asked my followers to write letters to any Geoverse character they wanted, about anything they wanted.
The response was a good one, and I really enjoyed the letters I got. I had a lot of fun writing this story, and I hope you will enjoy reading it. It was originally rejected from Fimfiction for being a meta-fic, but that's probably because the letters were signed in the story with the username of the person who sent them.
Anyone who has read the story already will therefore notice that this version is slightly different. Some scenes have been extended, and the 'signatures' have been changed as well. But don't worry if you sent a letter in — you are fully credited in the Author's Note of the chapter!
Chapters (1)