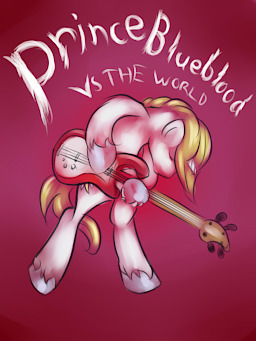 DISCLAIMER: this is not a Scott Pilgrim parody.
Please don't look for me.
Those words are found scrawled on a stretch of royal parchment. The hoof writing and the magical seal are both Celestia's. Luna rises to the occasion and handles all royal duties, and Princess Sparkle is there to aid her, but it's not enough. Panic and disarray sweep through not only Canterlot, but all of Equestria.
Why should Prince Blueblood care about that, though? He doesn't care… He doesn't care about the fate of a bunch of peasants… They riot about anything, after all. And Luna and Sparkle can both handle the ins and outs of an empire. The fate of his Aunt Tia is what keeps him up at night. It's a comment against her that sets him off. And it's a desperate hope to save her that will cost him…
Rated Teen for language, some violence, and some dark themes to come.
Updates daily.
Chapters (5)