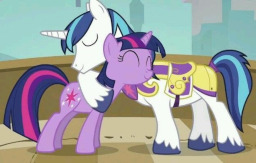 Source
What happens when rumors start circulating that seem to paint a pair of rulers in a bad light? What happens if those rumors are very much true? Nothing good when one of the pair is prone to worry.
This story contains: Consensual Incest, Incest pregnancy, a romantic ménage à trois relationship and drama related to those topics. There are no described sex acts, just mentions of sex and kissing.
This story was written for the Wincest Slice-of-Life-tember 2020 contest.
Chapters (5)