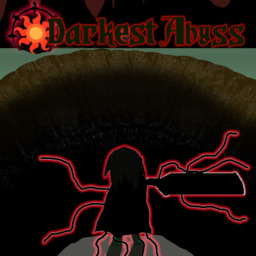 This fanfic is a chav sequel to JMJ's Delicious! Delicious! while being also based on Darkest Dungeon.
It all started with the disappearance of a few ponies from Ponyville. By the time Celestia became informed of this, the number grew wider with the pass of the time. She tried to contact Twilight and her friends but with no avail. Worried for the fate of the vanished, Celestia sent a group of guards to investigate the disappearance and find some clue regarding their whereabouts.
But what they ended up finding was something far more terrifying to phantom.
Before anyone could even realize, Equestria began to shift into a subtle but twisted parody of its former identity, the sky steadily becoming grim and devoid of any semblance of bright, and a huge abyss appeared at north of Canterlot Mountain by devouring the terrain in its pitch black throat.
Whatever caused this was not coming for their kind.
It was already there for the whole time.
In the middle of this mess, during the world's dive to darkness, a pony like witness wandered across Equestria during its steady horrifying transformation, pursuing a trail of blood leading to an huge abyss appearing in the north of Canterlot mountain, armed with a knowledge far more out of the reach of what any pony would know about this whole thing,
And from there here comes a story of madness, darkness, anti heroes, heirs, blood and other things that would resemble one hell of deliberated hardcore coarse fights. I would try to put some character development in most characters that needed. That being said that tale is an experiment of my own.
But if you expect this story to take place hours after Twilight was converted to the bakery conspiracy at the end of the fanfic this one is an non canon pseudo sequel of, you can stop thinking about it, because I am going to destroy that kind of expectation.
Chapters (2)