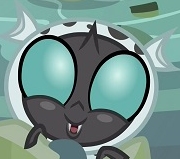 Source
Warning: Season Six Finale Spoilers
---
Queen Chrysalis has been deposed, cast out, exiled from her own country after rejecting an offer of forgiveness. She even left with a sworn threat of revenge against the primary pony responsible, Starlight Glimmer. Now she and a tiny hoof-full of her most trusted infiltrators are all that remains of the evil changeling empire, and their hate burns brightly.
However, all is not lost. Thorax, having shared his discovery of sharing love with his fellows, has ascended to a higher being and is now King of Changeling-kind. With the blessings of Princess Celestia heaped upon him, he can now lead his transformed people into a colourful age of peace and cooperation with the ponies of Equestria.
Now if it was only that simple...
---
Chapters (2)