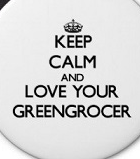 Source
Herbert Wilkinson, an experienced government drone, makes the mistake of putting on a strange hat that a loony shopkeeper gives him.
Now, he is the Greengrocer, a villain with awesome powers over fruit and vegetables that he plans to use for his new-found goal:
The complete, and economical, subjugation of the new land he finds himself in.
The most villainous League of Humans Acting Villainous fic you'll ever read, I swear on me mum.
Chapters (1)