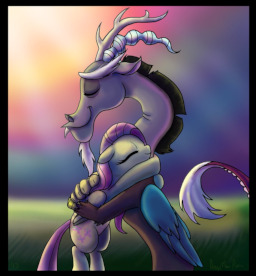 Source
Fluttershy and Discord have become very close friends over the past three months. So close that Discord starts revealing personal things about romantic feelings. Fluttershy takes it upon herself to make sure that her new best friend gets his Hearts and Hooves day wish from a Certain Princess that he has eyes for, even if it means either chaos or her own feelings being left behind.
Fluttershy even request the help of Twilight to help her with this romantic mission.
So come read along on this fantastic adventure about romance, friendship and acceptance.
Chapters (7)