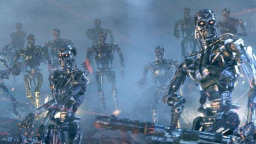 Soluna is an alicorn who has stayed dormant as her daughters created Equestria. She knows everything and has made everything as it is. Her beauty surpasses anything that shall ever be created. She can even defeat the Nothing! She'll be going to Ponyville in hopes that-*bzzzt*
What the hell is this? What's with all those contradicting tags? WHAT'S GOING ON HERE?!
I think we found another.
Time. For termination.
Chapters (1)