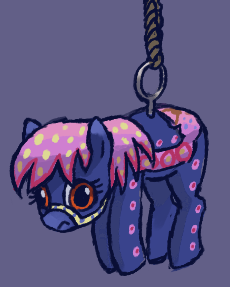 It's easy for a small pony to feel lonely in the vastness of the modern world, but what happens when that loneliness leads to complete abandonment? For one such mare faced with that reality, she must choose between a promise of hope and love, and the reality of despair.
A short inspired by anonymous art done on a /mlp/ draw board on 7 Oct 2022.
Featured on 14 October 2022 - Thank you to the anonymous artist who drew the cover picture!
Chapters (1)