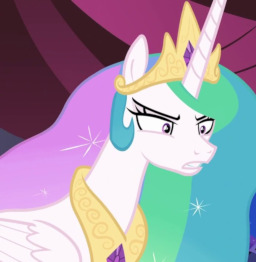 In retirement, Luna and Celestia now live at Silver Shores.
Up till now, Celestia has refused to allow Luna to read her diary.
One day, Luna suddenly announces that she will be going on vacation.
The next day, Celestia finds an adorable midnight blue kitten by her door.
Surely the two events aren't related?
---
An entry in the A Thousand Words Contest under Fluff.
Chapters (1)