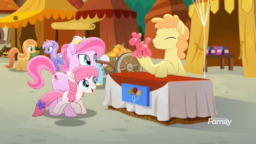 Source
Once a year, towns and cities across Equestria hold their breath as news comes down from Canterlot about a momentous chance for certain ponies.
Who will be the next Frozen Foals? Fillies and colts that have had their ages permanently stopped at a certain age. A tradition almost as old as Equestria itself.
This is Twilight Sparkle's first year doing so as Ruler of Equestria, and despite a vocal minority's cries and demands to end it, she intends to make it one to remember.
---
Chapters (3)